Back to Our Manufacturer Members
Organization Overview
Flywheel Volano Food Slicers, Electric Food Slicers, Vegetable Cutters, Food Processors, Meat Tenderizers / Strip Cutters, Bread Grinders, Meat Grinders. Made in Italy.

1950S: OMAS AND THE CLASSIC S9, THE FIRST F LYWHEEL SLICER
Omas snc (Officine Meccaniche Affettatrici Santo Stefano) was founded in 1950 by Carlo Rabolli and two associates. Oggiona's territory and its surroundings were traditionally known for producing balances and scales: Carlo saw a chance to start building and marketing slicers alongside the already established balance and scale production. It seemed commercially appealing to provide groceries and butchers with both scales and slicers. Carlo's entrepreneurial experience in the slaughtering field and his clear and innovative vision, between 1949 and 1950 allowed him to design the S9 model, the first flywheel slicer to be produced in the area.

THE 1960S BOOM
Omas slicers and machinery keep on evolving. By now the company has already become an international reality, not only in Europe: in 1962 Omas breaks into the Far East and Australia. Such is the increase in production that in 1964 the company opens an aluminum foundry to better monitor the fusion and quality of the metal that Omas uses to make machine parts. The foundry is still growing alongside Omas.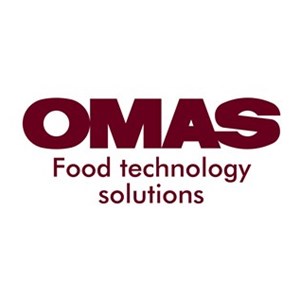 Manufacturer Company
---
Brands - Equipment L-Z
Product Categories - Overall
Product Categories - Equipment
Product Categories - Supplies/Smallwares
Product Categories - Tabletop
Product Categories - Furniture
Product Categories - Technology
Product Categories - Jan/San/Disposables
Orders Dept Email
Distribution
Electronic Commission Statements
Year Joined MAFSI
Year Company Founded