Back to Our Manufacturer Members
Organization Overview
For over 25 years, we've been transforming what hot food-to-go can be. Back then, we were ahead of the game. Now, we change it.
Flexeserve is a well-established and passionately-innovative manufacturer revolutionizing hot food programs of major global retailers and independents, reducing food waste and increasing profits.

Our unique, award-winning equipment is made with the industry, for the industry. The diverse Flexeserve range of the world's best heated displays is developed by our technical experts in response to the needs of well-known brand customers.

We're not just a manufacturer, we are your hot-holding partner. Working with Flexeserve, your customers will benefit from expertise that leads the industry.

Change your hot food game
As your hot-holding partner, we can transform how your customers make and serve hot food – delivering incredible ROI by achieving unmatched efficiency, food quality and variety, waste reduction and profitability.

Our team of hot-holding specialists covers the areas of culinary, packaging, technology and in-store operations. With our many decades of combined experience, we deliver the industry's only all-encompassing service, Flexeserve Solution, which makes true hot-holding easy.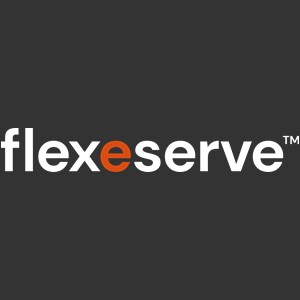 Flexeserve (Brand)
Southlake, TX

Manufacturer Company
---
Product Categories - Overall
Product Categories - Equipment
Display/Merchandising, Holding/Transport, Serving
Product Categories - Supplies/Smallwares
Product Categories - Tabletop
Product Categories - Furniture
Product Categories - Technology
Product Categories - Jan/San/Disposables
Distribution
United States, Canada, Mexico, Caribbean, Central America, South America
Electronic Commission Statements
YouTube Channel
https://www.youtube.com/results?search_query=flexeserve