Back to Our Manufacturer Members
Organization Overview
American panel is your trusted manufacturer for all your cold storage, blast chilling and shock freezing needs. Building on a 57-year family owned and operated heritage, American panel provides versatile, dependable custom crafted walk-in coolers, freezers, combination cold rooms and blast chillers.

American Panel caters to exactly what you need, each walk-in project is custom designed and assemble verified at the factory to satisfy your exact specifications, from exterior and marine builds to entire warehouses of insulated storage. Don't compromise on quality because every detail matters, from 4" or 5" thick edge to edge 100% foamed in place urethane walls with airtight gaskets to our best in class monitoring system, American Panel is the industry's premier leader in cold storage rooms.

American Panel is also proud to offer the largest line of blast chillers and shock freezers on the market. 37 different freestanding models and an infinite number of integral configurations. HURRiCHiLL offers the easiest to use controls in the industry, blast chilling is complex but controlling it doesn't have to be. American Panel is the go-to source for all your blast chilling/shock freezing needs.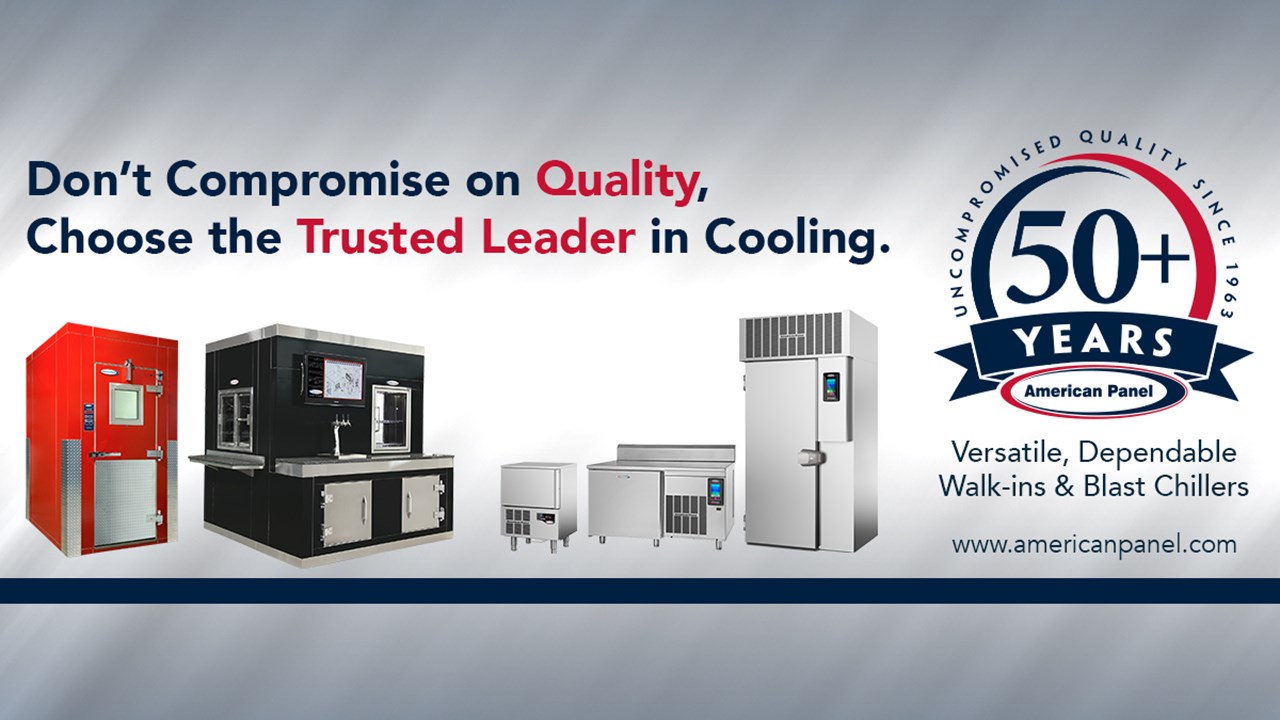 American Panel (Brand)
Ocala, FL HURRiCHiLL (Brand)
Ocala, FL

Manufacturer Company
---
Brands - Equipment A-K
American Panel, HURRiCHiLL
Product Categories - Overall
Product Categories - Equipment
Product Categories - Supplies/Smallwares
Product Categories - Tabletop
Product Categories - Furniture
Product Categories - Technology
Product Categories - Jan/San/Disposables
800 Company Phone
Orders Dept Email
Distribution
United States, Canada, Caribbean
Electronic Commission Statements
Year Joined MAFSI
Year Company Founded
Link to Rep Listing (If you have a link on your website listing your reps you may enter it here)
http://americanpanel.com/repfinder.html
YouTube Channel
https://www.youtube.com/c/AmericanPanelCorporation