Back to Our Rep Firm Members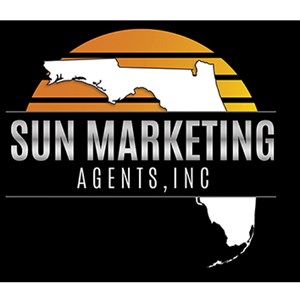 Sun Marketing Agents, Inc.
Organization Overview
Create Orders. Work with end users to identify customer needs, create demand and drive the business through distribution. Experienced sales and marketing professionals who have been in the Florida market for 25 years with a succession plan and focus on serving our principals and customers with the highest level of professionalism and ethics.
Carlos Urquia
Territory Manager
Daniela Gomez Sancho
Inside Customer Service and Support
Jim DeMara
Vice President/General Manager
Kristie Howard
Territory Manager
Sarah Nesselt
Office Manager Sun Marketing Agents, Inc. (Palm Beach Gardens FL Office)
Palm Beach Gardens, FL Sun Marketing Agents, Inc. (Sorrento FL Office)
Sorrento, FL Sun Marketing Agents, Inc. (Sunrise FL Office)
Sunrise, FL Sun Marketing Agents, Inc. (Tampa FL Office)
Tampa, FL Sun Marketing Agents, Inc. (Tavares FL Office)
Tavares, FL Sun Marketing Agents, Inc. (Wellington FL Office)
Wellington, FL

Rep Company
---
Brands - Equipment A-K
Adande, AERO Manufacturing, American Panel, Angelo Po America, Canadian Beverage Supply, ColdZone, Earthstone, ExBio, Frontline International, G.A. Systems, Gates, HIMI, HURRiCHiLL, Infrico USA, InterMetro, ITV Ice Machines
Brands - Equipment L-Z
Montague, Pro-Cut, Salvajor, Somat, Spray Master Technologies (SMT), Stero, Streivor, TUCS Equipment, Unisource Food Equipment, Zummo
Brands - Supplies/Smallwares
Product Categories - Overall
Product Categories - Equipment
Bakery, Combi-Ovens, Cooking - Countertop, Cooking - Heavy, Custom Fabrication, Display/Merchandising, Food Preparation, Healthcare, Holding/Transport, Ice Cream, Ice Machines, Refrigeration - Reach-In, Refrigeration - Walk-In, Sanitation, Serving, Shelving, Storage/Handling, Ventilation, Warewashing, Waste Handling/Reduction, Water Filtration
Product Categories - Supplies/Smallwares
Product Categories - Tabletop
Product Categories - Furniture
Product Categories - Technology
Product Categories - Jan/San/Disposables
Showroom
Test Kitchen - Onsite
Test Kitchen - Offsite/Outsourced
Test Kitchen - Mobile
Total Personnel for Rep Firm
Orders Dept Phone
Orders Dept Email
Region Code
Territory
Link to Line Listing
http://www.sunmarketingagents.com/Manufacturers.asp
Year Joined MAFSI
Year Company Founded
Looking for New Partners - Equipment Categories
Looking for New Partners - Contact Name
Looking for New Partners - Contact Email
Looking for New Partners - Contact Phone (Optional)
YouTube Channel
https://www.youtube.com/channel/UCUaN9T79iKDe-Kd4uI57kaw