Back to Our New Members - 2022 - 2023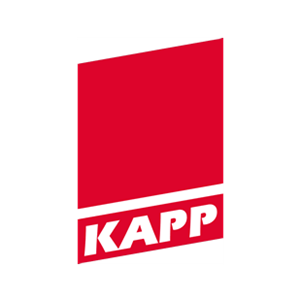 Organization Overview
KAPP commenced operations over 25 years back in a idyllic town of Izmir, Turkey. The Company was established with a view to provide an intelligent and robust alternative to the cookware available for Professional Use.

The Company was one of the pioneers in the field of manufacturing utensils and catering wares with an eye for the satisfying the demanding environs of Professional Kitchens.

KAPP commands an impressive infrastructure of Manufacturing Equipment, Research and Development and Quality Testing Procedures. The Company has always put its manpower above rest and prides itself in employing some of the best minds in the field of Metal Industry.

To give you an insight, the Facilities are KAPP is spread across 25,000 Sq. Meters with bespoke factory building which houses its Manufacturing Facilities.

The Company's R & D and Quality Assurance Departments ensures that the products it serves up in the market undergo rigorous testing procedures.

KAPP today prides itself as being company with High Engineering Excellence. Its products be it Cookware, Utensils or artistic barware or table ware, ALL comes with a promise of quality assurance and technology that is second to none.

The reputation of KAPP relies on;
*Its accumulated experience
*Precise workmanship
*High capacity
*State of the art production plant
*Expertise in identifying & delivering exceptional solutions to Professional's needs for industrial kitchens.

Today, over 45 countries around the world Professionals order their Industrial Kitchen Equipments especially asking for the KAPP brand.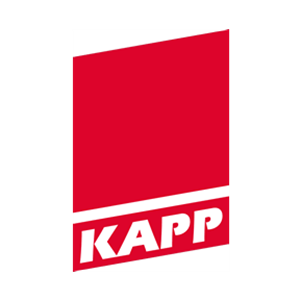 KAPP (Brand)
Yazibasi, İzmir

Manufacturer Company
---
Brands - Supplies/Smallwares
Product Categories - Overall
Product Categories - Equipment
Bar, Cooking - Countertop, Cooking - Heavy, Dispensing - Food, Food Preparation, Ice Cream, Storage/Handling, Warewashing
Product Categories - Supplies/Smallwares
Cookware/Pans, Cutlery, Kitchen Utensils, Storage Containers
Product Categories - Tabletop
Drinkware, Trays/Patient Tray Tops
Product Categories - Furniture
Product Categories - Technology
Product Categories - Jan/San/Disposables
800 Company Phone
Distribution
United States, Europe, South America, Asia, Africa
Electronic Commission Statements
Year Joined MAFSI
Year Company Founded